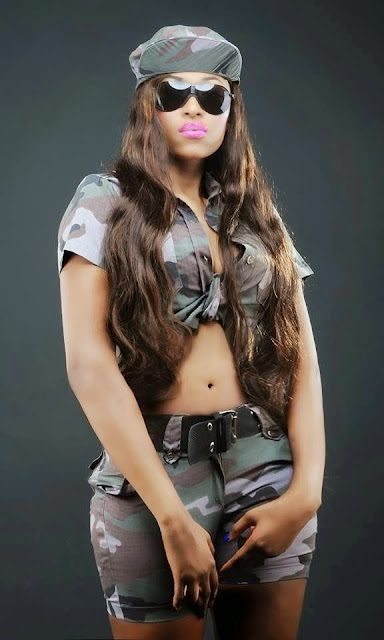 Cynthia Morgan who is an artiste under Jude Okoye's North Side Entertainment has revealed something most female musicians will rather keep to themselves.
The dancehall queen in a new interview with Vanguard revealed she has a crush on Davido and if he walks up to her, they could work something out. Read below...
Who is your celebrity crush?
That will be Davido, because for me he is hardworking. Over the years he has been able to prove himself that he is talented and not all about being just a rich kid and I think he is cute too.
What if he asks you out and says he loves you?
Cool, but because I have a crush on him doesn't mean I want to have a relationship with him .But if he says: 'Oh my God! I love you.' We can work something out.
Meanwhile Davido is currently on a tour in Senegal.